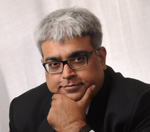 Bhopal has always been seen as a dormant city inhabited by honest and easy-going people having a laid-back attitude. To an extent, this was perceived to be true but not any more!
Bhopal is fast growing into a big city. It is transforming at a pace faster than one can imagine. From a sleepy town, Bhopal has now been rated among the fastest growing cities by various agencies. Though a lot needs to be done, one can see a sea-change in the basic infrastructure of the city. Beautification drive, sale of automobiles, widening of roads, crowded restaurants, building of malls and multiplexes, opening of super markets and hyper-markets, organized retail showrooms goes to show that Bhopal has started evolving. Just like the Indian economy!
The Indian economy has been pegged now at par with the leading economies of the World. And why not? The thrust exerted by a 120-crore population can never be ignored. The World is ready to take India and Indians with open arms. With the implementation of the provisions of GATT and WTO, the World has now become a smaller place to trade. Technological innovations like Mobile and Satellite Phones, Video conferencing and the Internet have eased the pressures of and time-lag between communicating parties.
This has resulted in a manifold increase in the commercial activity and business scene over the World has got a big boost which has thrown up a plethora of jobs. The question here is: Do we have trained manpower to take on the jobs? The probable answer could be a NO!
We could feel that though there were B-Schools that imparted quality education at the post-graduate level, there were hardly any colleges that offered the same at the under-graduate level. Here, the idea of a Business College was born. We thought if students at MBA could be trained with the help of case studies, group discussions, presentations and seminars, etc., why couldn't the same be applied to the UG classes? We will provide the quality of a B-School even at the UG-Ievel. Our aim will not be churning out graduates that have no employability and that is a promise that we have made to ourselves. We will ensure that our even our graduate students get respectable employment. After all, one of the aims of education is to ensure a respectable livelihood! Our PG programme will be still more loaded.
With the blessings of the Almighty, we hope to become the # 1 College in Central India in three years from now: Then we shall raise the bar and set higher targets.